IMPERFECTIONS
All of these issues are minor, cosmetic and easily taken care of. I list these problems here so there are no surprises for people who may what to buy from out of state. With the other classics I have sold I found that the more honest and straightforward you are up front the more people are willing to purchase from longer distances. It merits reminding that this is a 36 year old truck, and that the original restoration is several years old. Small imperfections like these are unavoidable.
---
There are paint imperfections on the body, although nothing larger than a pencil eraser. I already took the truck into a body shop to touch up most of these imperfections, but the ones below are still noticeable.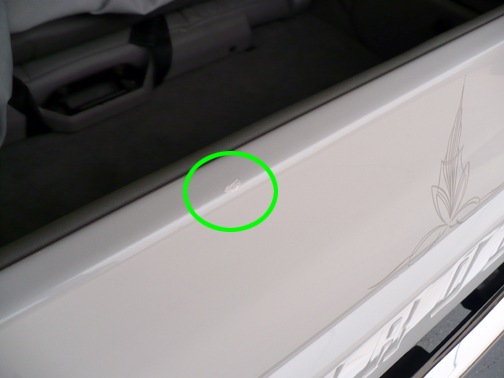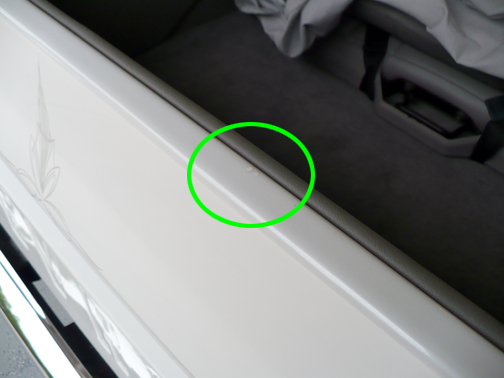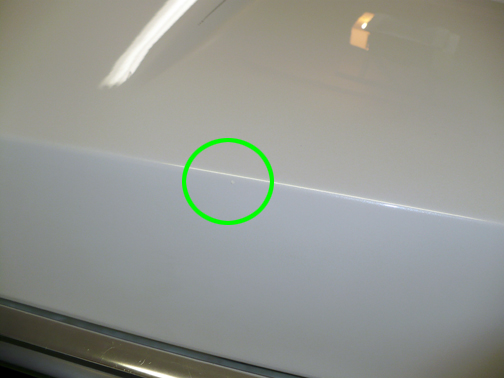 ---
There is one bubble under the paint in the front corner of the passenger side door.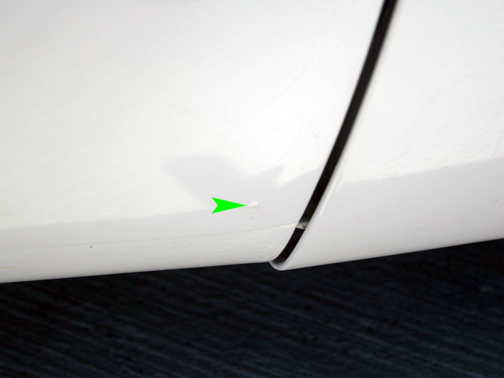 ---
There is a quarter size area of the front bumber where the chome is pealing.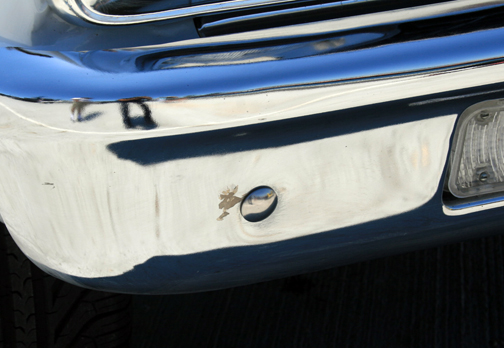 ---
There is paint overspray at the bottom sill of the drivers door.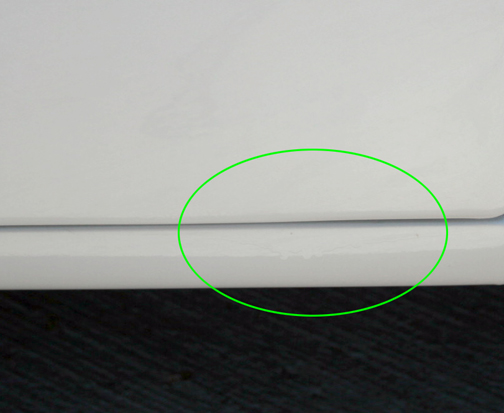 ---
There is a paint crack on the passenger side door handle.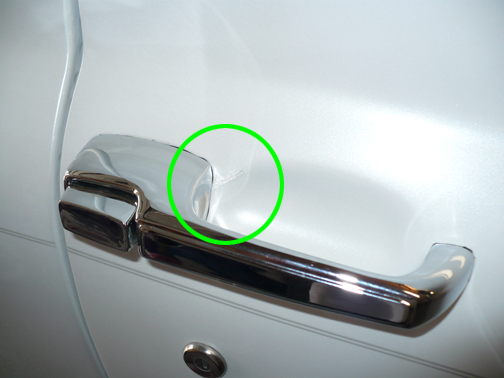 ---
The seams for the braces under the cowl hood have expandable foam in them to keep them from making noise, but it looks sloppy.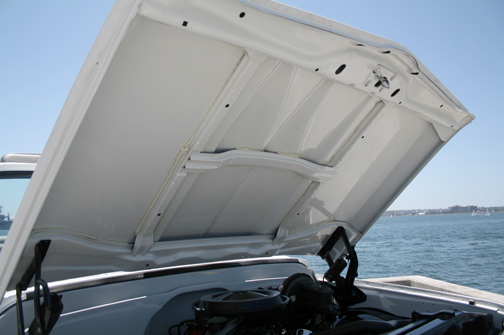 ---
The rear area where the carpet ends at the tailgate needs a cover of some type, I am not happy with how it looks when open.